Adult Eye Examinations
DF Optometrists for you…
We offer some of the best and most comprehensive eye examinations available in London today. In addition to using gold standard techniques throughout the examination the appointments are spaciously booked to ensure you'll never feel rushed and we'll always have time to discuss any concerns you might have or any relevant treatment options.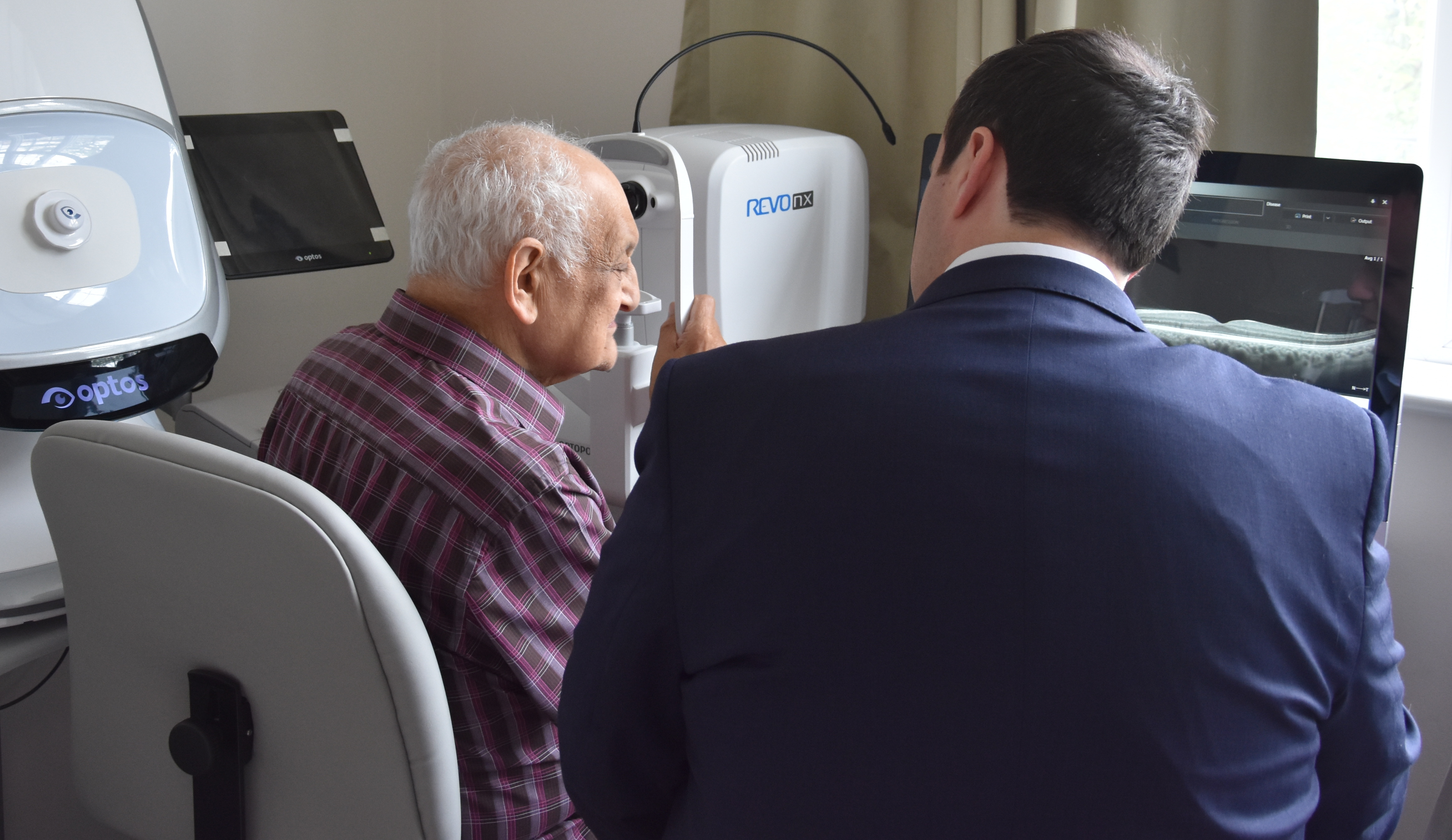 Our comprehensive eye examinations are tailored specifically to your needs, factoring in your concerns, general health, medical history, family history and further refined by the results we see during the examination process itself. With average clinical appointment time of 50 minutes our examinations are over double that of most high street chains. We were founded on the principle of taking the time needed to properly deliver the care your eyes deserve and that is why your appointment will never be rushed.
At DF Optometrists we know that maintaining excellent vision means not just being given the best possible spectacles or contact lenses, but maintaining the best levels of eye health too. This is why we constantly invest in the latest clinical technologies and techniques, meaning we can detect disease earlier than many high street opticians and much earlier than the first symptoms of vision loss. Many eye conditions don't cause symptoms until they are already very progressed, for example you can lose about 40% of your field of vision before noticing a change. the latest clinical technologies allow us to detect disease years earlier than previously possible By using the latest Optical Coherence Tomography (OCT) technology we can detect diseases such as glaucoma, macula degeneration and diabetic eye disease years earlier than previously possible.  As part of our standard of care we recommend all our patients have ultra-widefield optomap retinal laser scan which enables us to assess over 80% of the retina without the need for drops, helping us to quickly identify the need for deeper examinations and better recommend a course of action that will minimise future problems.
If you are a contact lens wearer and wish for us to take on your complete eye care, please let us know when booking as we will need to allocate more time for this.
In addition to our gold standard eye examinations and contact lens appointments we also offer enhanced services. These include minor eye conditions, macular screening exams, dry eye assessment, dyslexia and vision assessments, orthoptics (eye exercises) and colorimetry.